FOUR DIABETES ACCESSORIES IN THIS YEAR'S ON-TREND COLOUR: BLUE!
It's been named colour of the year: blue. So it wouldn't be that surprising if it becomes one of the most important fashion colours of the coming season. Blue is easy to pair with black, white, grey and other shades of blue. So that's why we've selected four handy diabetes accessories in this on-trend colour. Which is your favourite?
BLUE DIABETES PURSE: TRENDY AND HANDY
Ever thought about combining your purse and bag into one compact accessory? Well you can with our diabetes purse! Ideal for keeping all your diabetes supplies safe and sound when you're out and about. It's made from high-quality vegan leather and has a small removable waste bag for your used test strips. This chic blue purse also goes perfectly with a whole range of outfits, which means you're completely up to date with the latest trends!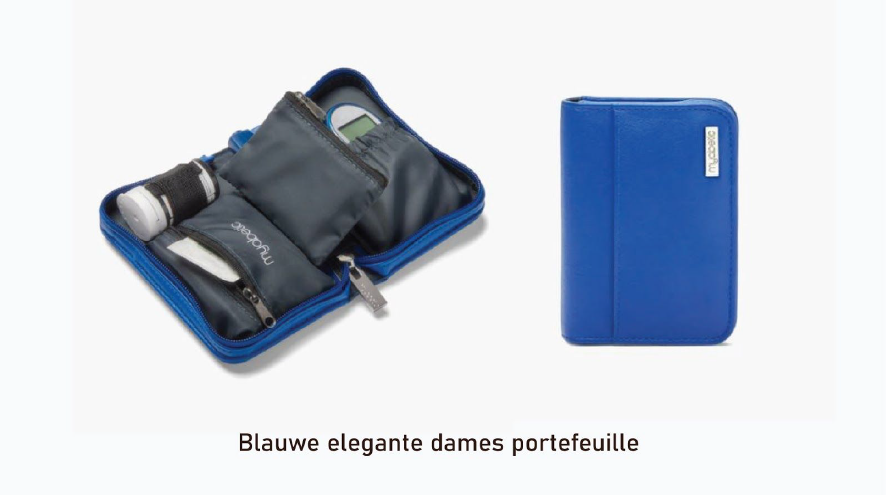 READY FOR ANYTHING WITH THIS BLUE DIABETES HANDBAG
With this multi-functional 2-in-1 diabetes handbag, you can keep all your daily supplies neatly organised. Your laptop, a snack and your medication all fit comfortably inside. The bag also has a detachable purse/clutch for all your diabetes supplies.
You can also use this separately as a stylish clutch or an over-the-shoulder handbag by attaching the strap that comes with it. A gorgeous 2-in-1 handbag, and of course it's also in trendy blue!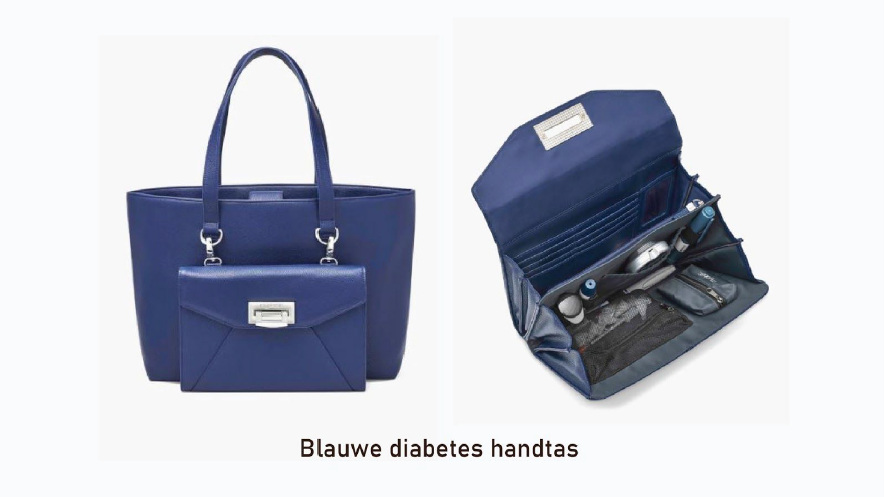 PROTECT YOUR POD OR SENSOR WITH THIS ARMBAND
Want to protect your pod or sensor in a comfortable way? This Diacé elastic armband has a wide elastic which makes it super comfortable to wear. The seams have been made flat and stitched with flexible thread. This way the seams stay looking good, and they don't irritate your skin either.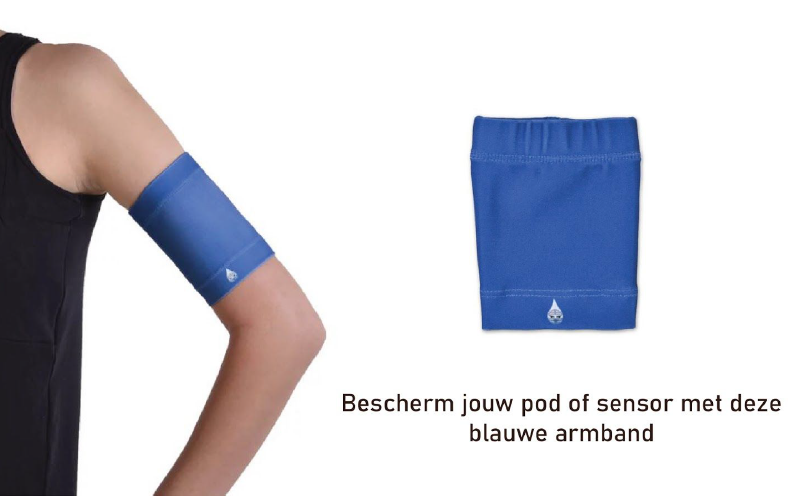 KEEP YOUR INSULIN COOL IN THIS BLUE COOLING POUCH
If you have diabetes, it's incredibly important that you keep your insulin cool. If you don't keep your insulin cool, then it doesn't work as well. The FRIO blue cooling pouch allows you to store two insulin pens and makes sure your insulin stays at a safe temperature for up to 45 hours.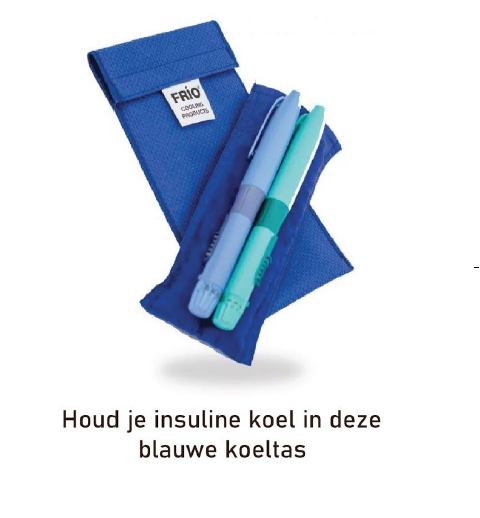 WANT TO KNOW MORE?
Do you have questions or want more information about our products or services? Just contact us – we're happy to help!