STORING INSULIN: WHAT IS THE BEST WAY?
Insulin doesn't work as effectively if you don't store it in the right conditions. Are you constantly worrying about the temperature of your insulin? In this post, we explain a few key things, including the best way to store your insulin. Read on for more!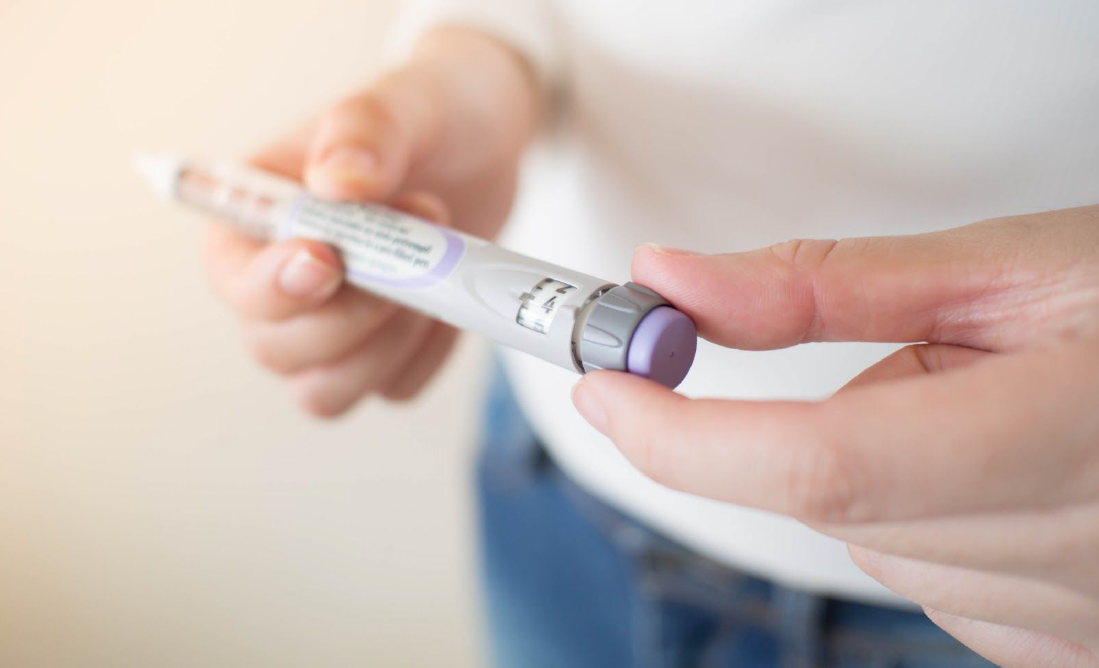 STORING UNOPENED INSULIN
To maximise the effectiveness of your insulin, you need to store it correctly. And this depends on whether the insulin has already been opened or not. Unopened insulin has to be kept cool. Preferably between two and eight degrees Celsius. This way it will last until its expiry date. In this scenario, a suitable place to store your insulin is the fridge, for example in the salad drawer. Be careful not to put the insulin too close to the freezer compartment or too far at the back. Once insulin has frozen, it loses its effect.
Take the insulin out of the fridge at least one hour before use, because injecting insulin is more painful if it's cold. Not a nice feeling. Another reason to do this is that the body absorbs cold insulin less quickly.
STORING OPENED INSULIN
Once the insulin has been opened, you need to store it at room temperature. Too many changes in temperature reduce the effectiveness of insulin. ​That's why you shouldn't put it back in the fridge after use. And remember that opened insulin only lasts a maximum of four weeks.
STORING INSULIN WHEN YOU'RE AWAY
When you're away from home, you probably don't have access to a fridge. A long car journey on a warm summer's day can also be disastrous for the temperature of your insulin. A cooling bag to keep your insulin in is the perfect solution in this kind of situation. Cooling bags make living with diabetes that little bit easier. They are ideal for storing your insulin and insulin pens. A cooling bag ensures that the insulin stays at a constant and safe temperature, for up to 45 hours. So, as a diabetic, you can carry on with your day without having to worry about the temperature of your insulin. Even on those hot summer days!
STORE YOUR INSULIN IN A COOLING BAG
Diacé's cooling bags are available in a range of colours and sizes. Take a look at our collection and choose the one that's best for you. Do you have questions about storing your insulin or about our products? Just contact us – we're happy to help!