THE STORY BEHIND DIACE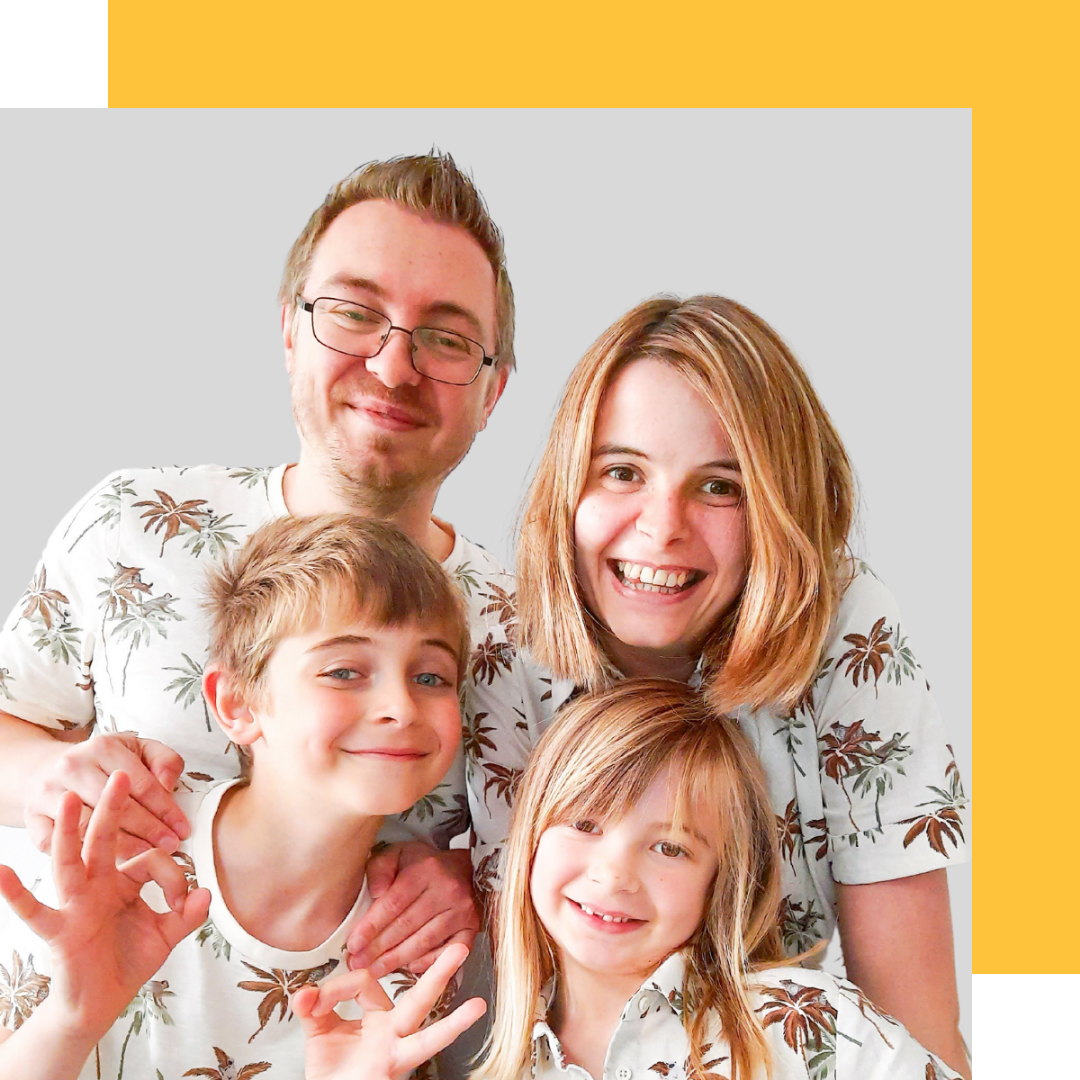 Having a child with diabetes, Diacé owners Nick and Stefanie are used to using diabetic medical equipment on a daily basis. While there is a lot of high-tech equipment these days, they quickly noticed that none of it looked very attractive. So they decided to start their own search for diabetes accessories. Interested to hear more about the story behind Diacé? Then read on!
THE DISCOVERY
"Until the day we found out that our four-year-old son Cédric had type 1 diabetes, we didn't know anything about the disease", explains Nick. The news also came as a surprise. December 2017 was filled with family parties and birthdays, and they quickly noticed that Cédric was starting to drink more than normal. This then meant that he would wet the bed during the night. "This was the moment where Stefanie and I got the feeling that something wasn't right. When things didn't improve after a few days, we decided to go to the doctor." The doctor confirmed that his blood values were not right and told them to go to A&E. "At first I thought that everything was fine. Until I got a phone call to say we had to get an ambulance to Antwerp University Hospital. We jumped in the car. It was only then we realised that there was something really wrong."
LIVING WITH DIABETES
The moment Cédric was diagnosed with diabetes, the family was forced to completely change their lifestyle. Whether they were ready for it or not never even crossed their minds. "Everything we took for granted was suddenly not so simple anymore. You have to take each day as it comes", says Nick. No two days are the same when you're living with diabetes. The whole family is affected by it, 24 hours a day, 7 days a week.
And of course, for Cédric, it took a lot of getting used to as well. "It didn't affect his eating habits a lot. He never had a sweet tooth and always ate healthily. But suddenly there were all these needles and an insulin pump. Young children find it difficult to understand it all."
QUESTIONS AND FRUSTRATIONS CAUSED BY DIABETES
Living with diabetes put a whole lot of new obstacles in their way within a short space of time. In addition to plenty of questions, this also led to frustration. Living with diabetes is always about being careful and thinking ahead – it's certainly not much fun. This is why making it as bearable and fun as possible is so important for them. Young children like to play outside a lot, and are really active. So how can a child wear an insulin pump in a comfortable way? How can we try and make the equipment look nicer? These were the questions on their minds when they started their search for products that would make living with diabetes easier for Cédric. "We couldn't find any Belgian online store with a full range of diabetes accessories. So we grabbed the bull by the horns and set up our own online store for diabetics."
THE START OF DIACE
Nick and Stefanie started out by making sensor holders. They also bought a number of pump bags and diabetes bags. Slowly, they expanded their offering. "Everything got going pretty fast actually. It was a challenge being a small player amongst all the other larger online stores. But last summer it really took off. We notice that there is a lot of demand for the products, which we're really happy about", says Nick. Since then, Diacé has built up a wide collection of items and everything is available in a range of colours. At the start Nick was content with just the 10 orders they got each week, but now they're getting as many as 10-15 orders a day! "We get so much positive interest from customers, which spurs you on to keep doing what you're doing."
DIACÉ MAKES LIVING WITH DIABETES EASIER EACH DAY
"Of course, living with diabetes continues to be a challenge every day, but we notice that our products make it that little bit easier." Their son Cédric loves using the products. He always has all of his diabetes supplies in one place, within easy reach in his diabetes bag. He also takes this to school with him every day. Thanks to the pump bag, he can also carry on playing without worrying about his insulin pump falling out of his trouser pocket. "Cédric loves the little bags, and the sensor holder is ideal for when he's doing sports." Thankfully, Cédric's sugar levels are pretty stable. "He now knows how everything works and what he needs to watch out for. But it's still a big responsibility for a six-year-old."
WANT TO KNOW MORE?
Nick and Stefanie want to emphasise that it's important not to look too far ahead when it comes to diabetes. "Try to enjoy each day. Diabetes shouldn't take over your life, rather just be one part of it," advises Nick. You can access the online store 24 hours a day, and it has a wide range of products in stock. Do you have questions or want more information about our products or services? Just contact us – we're happy to help!