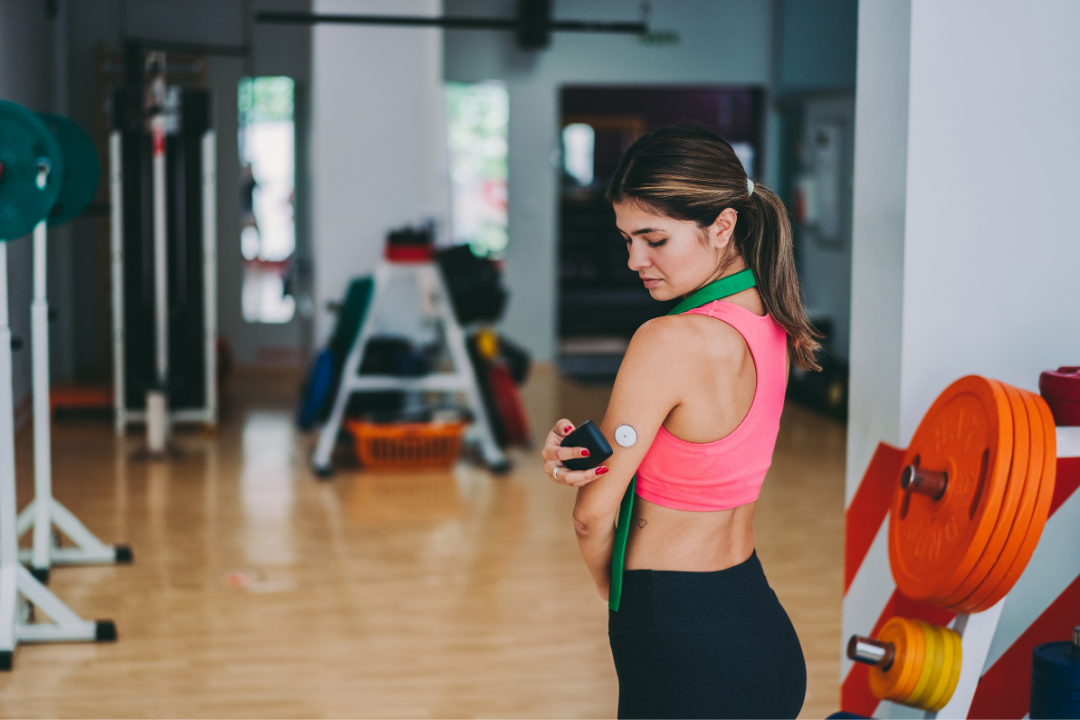 SPORTS AND DIABETES
Exercise is healthy for people. But if you have diabetes, it can be challenging to keep your blood sugar levels up and to avoid a hypo. However, diabetes does not have to be a barrier to exercise. In fact, it is recommended to exercise because it gives you many benefits. It improves your insulin sensitivity, makes you feel fitter and helps you to maintain your weight. We give you a few tips to exercise responsibly with diabetes.
SPORTS AND ITS EFFECT ON YOUR BLOOD SUGAR
Exercising with diabetes makes your body more sensitive to insulin. This creates the risk of low blood sugar. Each sport has a different effect on blood sugar. Because of this, every sport will affect the body in a different way. Walking and jogging with a steady stride will lead to a reliable lowering of the blood glucose level. But sports where the upper body has to exert more effort (such as running and football) can lead to an increase in blood sugar. If the sports session lasts long enough, this will decrease again.
It is therefore important to test your blood glucose levels while exercising. This way you will learn how the different sports and duration of the workouts affect your blood sugar level.
MAINTAINING BLOOD SUGAR DURING EXERCISE
Make sure you start your training session prepared. It is important that your blood sugar level is in balance when you start training. Test your blood glucose level before exercising. Take fast sugars, such as a sports drink, grape sugar/dextrose or syrup. It is best to take it easy when starting the workout. This way you can keep an eye on the first effect on your body and continue if everything goes well. To avoid getting a hyper at the end of the training session, take the time to cool down. It is also useful to have your medical data with you, just in case, in case something goes wrong during exercise.
ACCESSORIES FOR SPORTS WITH DIABETES
Although it can be challenging to exercise with diabetes, there are fortunately a number of accessories that can make your training a lot more pleasant.
DIABETES SENSOR HOLDER
Easily keep your diabetes sensor or pod with you by using a diabetes sensor holder. You place the band around your arm and protect your sensor, so you can exercise without worry.
DIABETES SENSOR

ADHESIVE PATCHES
Another way to protect your diabetes sensor during exercise is to use a fixtape. You can easily stick this to your body for a subtle look and protection of the sensor.
PROTECTIVE COVERS
During exercise, you may have less grip on your Freestyle Libre Reader or Medtronic and Tandem pump. A protective cover can offer the solution. The perfect accessory to protect your Libre or insulin pump.
In addition to the above accessories, Diacé offers a wide range of products to protect and strengthen diabetes supplies. For example, also view our diabetes sensor armbands and insulin pump belts.
WANT TO KNOW MORE?
Do you have questions about our diabetes supplies or diabetes accessories? Please do not hesitate to contact us. Thanks to our own experience with diabetes, we are able to help you properly.